Damasta is an exceptionally beautiful marble from the island of Crete in Greece.
Damasta features a dark grey, almost black colour as background with strong, wavy and scattered white veins throughout the stone.
Its appearance is eyecatching without ever boring or tiring the eye, a trait that makes it suitable for both small and large projects.
Damasta is a durable marble, i.e. it can be used not only for indoor applications such as wall linings or low traffic residential floorings but also for outdoor projects: We can even find it as pavings in the streets of Rethymno for example – right in the busy centre.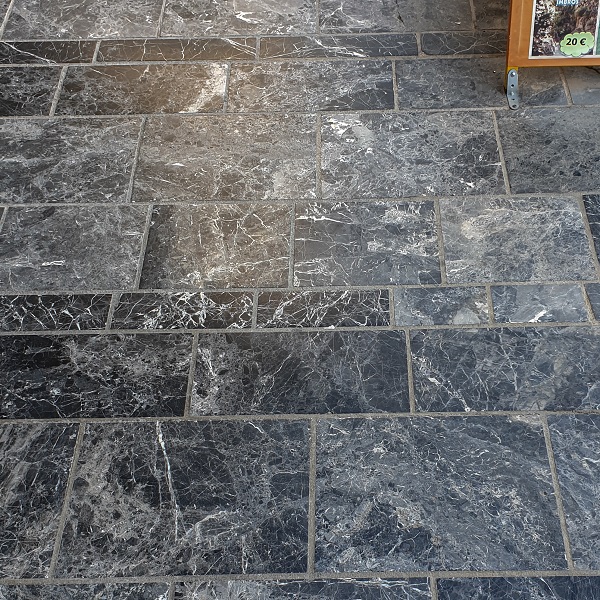 Damasta can withstand cooler climates (such as mild continental European winters), and will not change its shine or hue too much even under strong and continuous exposure to sunlight.
The black and white patterns of Damasta also make it an ideal candidate for projects that combine different variations of marble into patterns, such as small marble terraces, etc.
Last but not least, Damasta does not require excessive maintenance or taking care – a little bit of cleaning every now and then will preserve its shine for a very long time.